By Angélique Gravely
I have been out as bisexual for five years. During those years, I have participated in a GSA, worked and volunteered for LGBTQ organizations, and attended LGBTQ-focused events and conferences, yet I have rarely felt unequivocally understood and supported as a Black bisexual woman in these spaces. My perspective and those of others who identify as Black and/or bi+ have so infrequently been centered or even acknowledged in generic LGBTQ spaces that I have spent much of these five years wondering if there is truly room for me to be all of me in the greater LGBTQ community.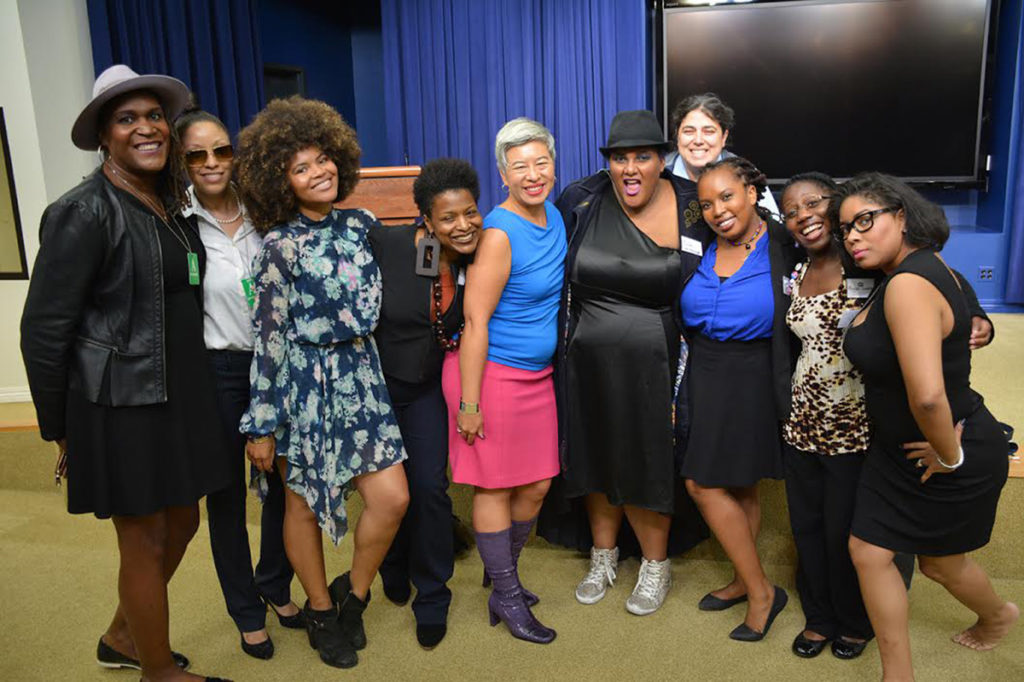 For the five days I was in D.C. to attend the White House Bisexual Community Briefing, along with other bi+ community events, I didn't have to question whether or not there was room for me to bring my full self into any space. Every event I attended acknowledged, and at times celebrated, the existence of intersectional identities and diverse experiences in those spaces. The limited range of stories I usually encountered in LGBTQ spaces was not uplifted as the most valid queer experience. Instead, all stories, whether shared on a panel or shared across a restaurant table, were affirmed without judgment or attempts to make a hierarchy out of them.
In this setting, I felt I could be proudly bisexual without silently waiting for someone to question the validity of my orientation. I could be proudly Black without feeling like I had to filter my Black experience of my sexuality for white consumption. I could even live out other parts of myself that I sometimes cloaked in generic LGBTQ spaces in order to be accepted – like my identity as a person of faith or as a burgeoning bi+ activist.
The bi+ spaces I encountered strove to make room for multiple ways of experiencing just as the bi+ umbrella makes room for multiple ways of loving and labeling. In doing so, these spaces taught me that having the freedom to be all of me in a queer-centered space is not an unattainable dream. I can have love and support while still being open about all of my intersectional identities, and I shouldn't have to settle for a community that doesn't value all of who I am. Being in truly communal, intentional bi+ spaces for the first time in my life made me believe that I deserve better than that.
I deserve spaces where I can safely discuss being bi. I deserve spaces where I can safely discuss how my Blackness connects to my experience of my sexuality. I deserve spaces where I can discuss the needs of the bi+ community without being ignored. I deserve to see my community and all its subsets represented in every organization that claims to serve the full LGBTQ community just as I saw it represented at the White House Bisexual Community Briefing. I deserved to not have to wait five years to learn all of those things are possible.
Angélique Gravely is a Philly-based bisexual activist and writer trying to come to terms with all the labels she's taken on. You can find her reflections on her intersectional experiences and observations at https://angeliquesjunction.wordpress.com.