Books that might be of interest to readers of the Bi Women Quarterly
By Sarah E. Rowley
New Book from One of Our Own!
Ann Tweedy, a BWQ contributer, has published her first fulllength collection of poetry, The Body's Alphabet. Her poems explore human vulnerability and the need for belonging, family relationships marred by mental illness, complicated romances and friendships, and connections to the natural world, often using her own bisexuality as a lens.
New Fiction Featuring Bisexual Women
There's a new middle-grade novel—in other words, one aimed at readers aged 9-12—with a bisexual heroine: Star-Crossed by Barbara Dee. It follows Mattie, an eighth-grade girl cast as Romeo in a school theatre production, who is confused to discover her crush on her girl co-star, especially since she's recently been crushing on a guy. US publication date is March 2017.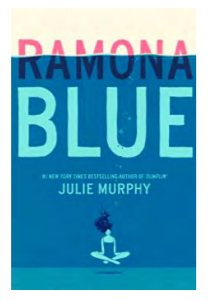 Many women identify as lesbian before coming out as bisexual, but their experiences are almost never represented in fiction. Julie Murphy, the out bisexual author of the much-awarded young adult novel Dumplin', has addressed this lack in her latest novel. Ramona Blue follows a young Southern lesbian teen (and Hurricane Katrina survivor) who comes out as bisexual. Self-identified lesbians who have not read the book have attacked it online with low ratings & hostile reviews; bi readers should read it and decide for themselves.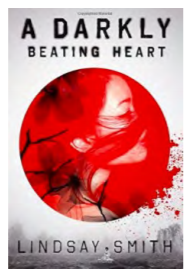 A Darkly Beating Heart, the latest novel from young adult author Lindsay Smith, has won praise for candidly and directly discussing the bisexuality of its Japanese-American teen heroine. When the angry and self-destructive Reiko is sent to Japan for the summer, she finds herself slipping back in time into the life of a 19th century girl just as intent on revenge as she is.
Labyrinth Lost, by Zoraida Córdova, centers on bisexual teen heroine, Alex, whose spell to get rid of her magical powers accidentally transports her entire family to Los Lagos, a Latin American-inflected alternate world. It's the first in a young adult trilogy called the Brooklyn Brujas from the Ecuadorean-American author, who has already published six other urban fantasy novels.
On the adult shelves, comedienne Erin Judge has released her first novel, Vow of Celibacy, a coming-of-age novel about Natalie, a 30-year-old, plus-sized bisexual woman. The book—not a romance, but a sympathetic exploration of bisexuality and body positivity—centers on the friendship between sexually-experienced Natalie and her best friend, Anastaze, who had no sexual experience, without shaming either of them. Reader reviews are glowing.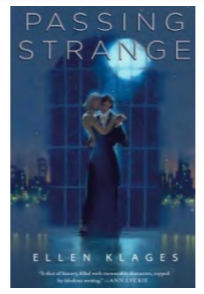 Ellen Klages's novel Passing Strange bills itself as a tribute to lesbian pulp novels, film noir, and screwball comedy. It follows six women, including a bisexual character, through 1940s San Francisco and a tour of queer history in that city.
Out Canadian author M-E Girard has won high praise for her debut young adult novel, Girl Mans Up, about a gender-nonconforming teen struggling with her identity and traditional Portuguese immigrant family. Protagonist Pen has a solid, healthy and long-standing relationship with a bi girl.
New Work from Out Authors
When the Moon Was Ours by Anna-Marie McLemore, a book of magical realism focused on the friendship between a queer Latina teen and a trans Italian-Pakistani boy, was longlisted for the 2016 National Book Award for Young People's Literature. The Mexican-American McLemore used to identify as bisexual, but now prefers the term queer, and has recently come out as demisexual; she was a 2011 Lambda Literary Fellow in Fiction.
In Audrey Coulthurst's young adult novel, Of Fire and Stars, a princess betrothed since childhood to a handsome prince has to hide her fire powers while falling unexpectedly in love with her intended's sister. First-time author Coulthurst studied with Malinda Lo, the prominent out lesbian young adult author who used to identify as bisexual.
Tomboy Survival Guide by Ivan Coyote is a memoir told in stories about growing up a tomboy in 1980s Yukon, Canada, and life as a gender-defying adult.
Qiu Maojin, one of the first openly lesbian writers in postmartial-law Taiwan, became a household name after her suicide in 1995 at age 26. Now, thanks to translator Bonnie Huie, English readers can for the first time read Notes of a Crocodile, the novel about a group of queer students at a prestigious Taipei university that posthumously won her the China Times Honorary Prize for Literature. US publication date is May 2017.
Also out in May, comics author Colleen Coover publishes Small Favors: The Definitive Collection, which has gotten rave reviews for its warm, affectionate treatment of explicit lesbian sex.
Look out for the US publication of Kabi Nagata's My Lesbian Experience With Loneliness, a one-volume autobiographical manga, released in Japan last year, that explores the author's mental health, queerness, and sexuality.
Other Books of Interest:
The Weaver by Emmi Itäranta is a lyrical fantasy novel about a girl who comes into conflict with the rulers of her island world after she falls in love with a mysterious girl made mute by a violent attack. This is the second novel from the feminist Finnish science fiction writer, after Memory of Water, a post-climate change dystopia nominated for several awards.
Kellen Anne Kaiser has published Queerspawn in Love: A Memoir. Raised by four lesbians in the San Francisco area, Kaiser met the man of her dreams as an adult, but had to wrestle with matters of sex, gender, and empowerment.
Sarah Rowley is the co-editor of Getting Bi: Voices of Bisexuals Around the World.