By Priscilla Lee
When I was 28:
"Bay, I'm a little worried. It has been 5 years since you brought a boyfriend home. I'm worried you won't have enough experience to choose well when it comes time to marry."
"Mom, I know I haven't brought a man home, but I have brought other people home, and you should know that though I haven't introduced you to anyone, I have been dating and having relationships and not only with men."
***
And at 42:
"Mom, I want you to know that I got appointed as a GLBT commissioner in Cambridge."
"Does that mean you will never marry a man?"
"It means I will work on policies that improve the life experiences of GLBT people in Cambridge. I'm bisexual and have had both boyfriends and girlfriends. If I fall in love with someone and want to get married in Massachusetts, it will be legal no matter who that person is."
***
And at 46:
"Mom, I met someone, my special person."
"Is it a woman or a man?"
"Her name is Marlene, and you will love her."
"I was hoping it would be a man."
"I know, but you will love Marlene"
"But if you are with Marlene, won't you want to have a boyfriend too?"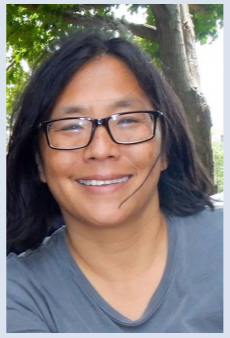 "Mom, when you got married, did you still want to have a boyfriend too?"
Priscilla is a mom, wife, daughter, and friend; a learner, teacher, and community activist.