Compiled by Robyn Ochs
Carla Imperial
Me: (strummin' my guitar)
She: There ain't nothin' sexier than a lesbian playing guitar.
Me: (without skipping a beat) What about a bisexual playing guitar?
She: (pause) Oh!
Me: Just sayin'.
She: (stares at me in silence)
Me: Just an fyi. And Megan too. We both identify as bi.
She: (more silence)
Me: Yup, we've been in a monogamous relationship together for 23 years, but our identities haven't changed.
She: (eyebrows raise)
Me: In case you're wondering.
She: (slowly nods)
Me: All right then. What was that song I was playing….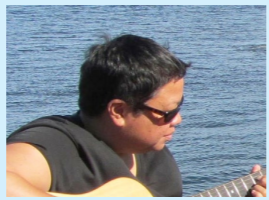 Carla is a Filipino-American writer, musician, chef, woodworker, world traveler…and at the center of it all, a very blessed wife and mom.
***
Rachel Maggiani
When I came out to my mom, I started with "I don't want this to be a big deal, but I'm bisexual." She asked me how long I'd known, and then she asked me if butternut squash counts as a carb.
Rachel is a bisexual millennial from Boston, working in politics and pushing for minorities, including those from the LGBT+ community, to run for office!
***
Francesca Bongiorno Fortunato
I was 11. I said: "Mom and Dad, I'm bisexual, like Phillip and Barbara." (Those were two friends of theirs, both bi. Knowing them was the reason why I knew the word and what it meant, and I realized that it described me.) Mom and Dad: "Okay."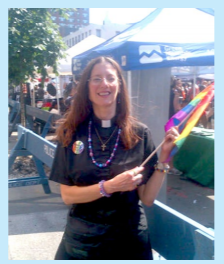 Yes, I was lucky.
Rev. Francesca Bongiorno Fortunato is a dance/fitness teacher and part time nursing home chaplain living in New York City with her wife and two cats.
***
Virginia R.
In 1991, I told my college roommate that I had something to tell her. Then, I was too nervous to speak, so I wrote the words, "I'm bi" on a slip of paper. I handed it to my roommate, who was sitting next to me on the dorm room bed.
She visibly started, looked at me in shock, and asked, "Since when?"
Taken aback by the odd question, I said, "Ummm… since forever."
I don't remember what happened next, but there was some laughter, and very quickly, everything was fine.
Virginia came out in college, and after marrying first a woman, then a man, is very happily single and living in New York City.
***
Stephanie Rodriguez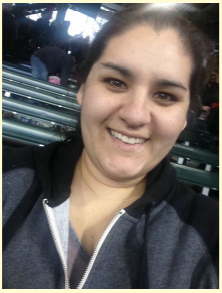 I told my 80-something-year-old grandmother something along the lines of "I like guys and girls." She said, "You what?! You left the door open and the devil came in."
Stephanie is a 27-year-old bi-identifed woman living (mostly) in harmony with her trans partner.
***
Robin Renée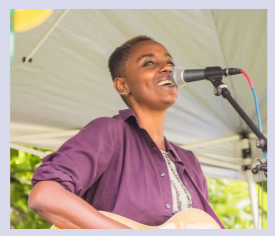 I was at a favorite bar having a drink with an old friend. I said something that indicated that I am bi, thinking he had known for years. He said, "I thought you were a lesbian." I said, "No, I'm bi." Almost immediately, he told me that he and his wife had separated, and that he was so lonely…"
Robin is a recording artist, freelance writer, and entrepreneur. www.robinrenee.com
***
Robyn Ochs
This happened at the Post Office service counter:
"Hello. I'd like to send this book via media mail."
"Sure, no problem. Is it a good book?"
"I'd like to think so – I'm one of its editors!"
"What's it about?"
"It's about bisexual men." (I said this in the most matter-of-fact voice I could muster, despite my anxiety at how he might respond.)
"Oh. Do you trash us?"
"No, in fact it's bisexual men speaking in their own voices and it's quite beautiful."
(He smiles.) "What's it called?"
"It's called Recognize: The Voices of Bisexual Men."
Robyn is editor of Bi Women Quarterly.