By Robyn Ochs
Dutch bisexual ice skater Ireen Wüst has become the most successful speed skater in Olympic history, as well as the most decorated LGBTQ Olympian ever. She also tied Australian swimmer Ian Thorpe's record for the most gold medals by an out LGBT Olympian, earning her fifth gold medal in speed skating at the Winter Olympics in Pyeongchang, South Korea.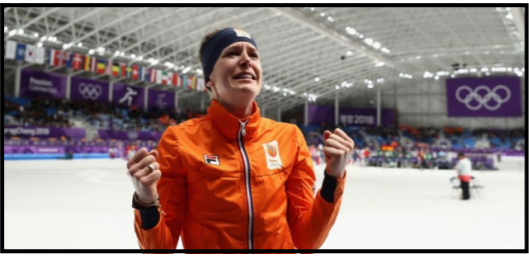 According to Autostraddle, there are [at least] 4 out bi women running for office in the U.S. right now: Krysten Sinema (US Senate from AZ); Katie Hill (CA Cong. 25); Renitta Shannon (GA House of Reps); and Kate Brown (running for re-election as Governor of OR).
On March 4, bisexual congresswoman Angélica Lozano became the first openly LGBT person elected to Colombia's Senate. Lozano, formerly served on Bogotá City Council and was elected to the Colombian House of Representatives in 2014.
RECENTLY OUT AS BI+: It's hard to even keep track these days, but the list includes Alyson Stoner (actress, dancer and star of Disney's Cheaper by the Dozen). In a Teen Vogue interview, she wrote: "I, Alyson, am attracted to men, women, and people who identify in other ways. I can love people of every gender identity and expression. It is the soul that captivates me. It is the love we can build and the goodness we can contribute to the world by supporting each other's best journeys." And then there's singer Janelle Monae, who came out as pansexual and queer, telling Rolling Stone, "I consider myself to be a freeass motherfucker."