By Miriam Katz
Over the past year, I have come to identify as a genderfluid person
who uses they/them pronouns. I was assigned female at birth,
but I don't know if I ever really felt like a girl or woman. I know
that I'm attracted to women, and I practice polyamory; however,
most of my relationships, whether platonic or romantic, have
been with men. I have met many bisexual women who report
similar stories, and often feel unwelcome in women's spaces if
they have a partner who isn't female. In this sense, there is a natural
alliance between the bisexual and the trans and non-binary
communities. We all have an interest in creating spaces where
folks of varying genders and sexual orientations are welcome.
The world is becoming increasingly gray. I am 36 years old, and
folks in my generation and younger are much more likely to identify
as bisexual, pansexual, or queer; be non-monogamous; or
have a non-cisgender identity. In my experience, women's spaces
privilege cis women who are partnered with other cis women,
and those of us who are different feel as if we don't belong. When
I still identified as a woman, I attended a women's only play party
in Vancouver by myself; I remember sitting alone for a long time
before anyone spoke to me. I wonder, would I be able to attend
such a party now, as a person with different pronouns? Could I
bring a trans or non-binary partner? My body hasn't changed,
but I want to be in an environment where both my masculine
and feminine sides will be respected. Many women's spaces seem
to assume that attendees all have the same body parts, when that
may not be the case. Respecting how people self-identify is of
the utmost importance, regardless of their biology.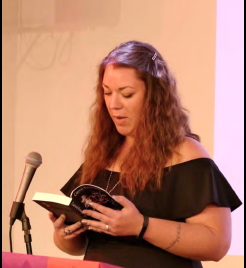 If we want to create welcoming spaces, everyone needs
to leave their assumptions at the door. A person like
me may appear as a woman, but that does not mean that
that is how they identify. A woman may be partnered with someone who is not a cis woman, and still be in a healthy relationship that
will not threaten the safety of women's spaces. I don't
think we need to eliminate women's spaces entirely; I
just want to feel that I could freely enter such a space, presenting
in the manner I feel comfortable. If I happen to be partnered
with someone who isn't a cis woman, I would want to feel that
they could come with me and be themselves.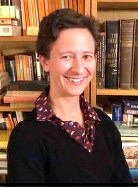 As a society that is questioning what gender, sexuality, and relationships
mean, women's spaces will have to adapt. Women have
been marginalized for millennia, as have those who identify as
trans, non-binary, and bisexual. Despite the fact that the majority
of LGBTQ2S+ individuals are bisexual, we have been excluded
from queer spaces or told that we are just in a phase that we will
eventually outgrow. As bisexuality has become more visible and
accepted, there are more events and spaces that cater to us and
that do not exclude people on the basis of gender. Including
a variety of people in women's spaces is imperative, especially
with the resurgent conservatism around the world that we are
currently witnessing. All of our identities are under threat, and
this is precisely the time when we should all work together.
Miriam Katz resides in Toronto, Canada and is involved in bisexual,
polyamorous, and non-binary communities. They are passionate
about travelling, writing, cycling, good food, and hold a Master's
of Social Work.