By Loraine Hutchins
As a young woman in high school the Student Non-violent
Coordinating Committee (SNCC) taught me about resisting
racism (black and white relations) and how people can unite
interracially in struggle around justice and identity. A basic lesson
was that we must craft our truths from separate touchstones and
find common will and common good to work for a better world.
And that a better world IS possible.
In 1969, when I joined SNCC, the voter registration glory days
were over. Assassinations, infiltrations, and betrayals had done
their damage. SNCC leaders asked white volunteers to stop
helping with (black) voter registration drives, to "go back to your
own people, organize in the white community against racism,
that's what we need you to do." I sensed as a white woman that
my fate was different—because of my identity, my race, my class.
SNCC spoke to us about the truths of separatism and separate
organizing.
Though young, I learned the message that there is a sacredness, a
key touchstone inherent in identity politics from a vital, centered,
and intersectional space/place. But the many levels of deep-seated,
complex racial/cultural/class lessons are more complex. As I
emerged into womanhood, the women's movement was rising
up, during the 60s and 70s. So the women's identity piece fell
into place first.
Here I am, this woman discovering her own Lesbianism, in the
presence of this man, who's FURIOUS at these Lesbians called
The Furies, who, in his reality, have stolen a piece of property
(the used printing press) …he stroked his beard, put his feet up
on the desk, tried to lean back and behave reasonably, act like
he really wanted to understand. He asked ME why these women
did it. I didn't know 'em. But I knew they called themselves The
Furies and didn't want to work with men, and that seemed
sensible, but SO hard to explain … to men.
The Furies confused me, too, actually. I'd seen them in public,
at poetry readings and movement events, being separatist and
provocative, putting each other and all us women on the line,
pointing their fingers in a crowd of women they knew, who were
still straight. "You must LEAVE your man!" ABANDON your
boy child!" I thought they were obnoxious, but certainly the most
sexy and interesting stuff around.
The woman I talked to said, "You're crazy to be working for that
man. He will screw you over. You shouldn't give your energy to
men, they will screw you over in the end." And I said, "Thank
you for the advice. I think it is … uh … probably true, but I feel
my role is as a mediator, between forces, and I'm gonna try to
do this." And I did. For years and years.
– The Day the Lesbians Stole The Press, 1989, by L. Hutchins
WomYn-centered feminism!!!
Creating women-only space, we spelled womyn differently,
taking the "man" out. An exhilarating, heady thrill; a secret club
where we could keep men away. Girl Scouts first sparked this;
camping out alone, protecting ourselves, as women and girls.
In my twenties, I hitchhiked cross-country to women-only land
in Oregon, celebrating at women's music festivals, women-only
wiccan coven rituals, making the circles safe and complete. Once
we got more confident as women alone, it was easier to include
people who were not women-identified in our groups, but we
held onto the notion that women-only space was a touchstone
to return to whenever needed.
Our monthly women's consciousness-raising group included heterosexual,
lesbian, and bi women. We lived with men, sometimes
dated and married them. It's just that we looked at each other
with that same wonder we had for men; reached out and touched
each other and ourselves, bringing our women-loving-dreams to
life and trying to value our relationships with women, whether
sexual or not, as importantly as our ties with men.
In the 70s, in D.C. women's liberation the Radical Lesbians, The
Furies, commanded us to "abandon your boy children. stop giving
energy to men, put women first." It felt exhilarating, honest, and
right-on, even if difficult and absolutist as well.
Refusing to be shouted down, stereotypes not binaries yet
"Ours" and "theirs" were much more distinct back then. Feminism
required separatism, given that the men we worked with silenced
us and made it hard to think. When women tried to stand
up and speak at big events the men shouted us down. We created
women's caucuses at professional and political associations. These
caucuses got things done, shifted the balance of power. Elders
taught us brainstorming and facilitation skills, how to propose
actions, and theorize about goals and programs. Meeting in
women-only groups was useful, healing, effective, empowering.
(We white women were also learning from people of color and
other minority identity groups who were also doing caucusing
and identity group agenda-setting at larger movement events.)
Back then, there wasn't really the use of the words "gender" or
"binary" at all. We challenged gender stereotypes by wearing pants
in formal settings and making our voices heard in the public
sphere. The culture talked about "unisex" hair and fashion styles
as a big deal. We spent the 80s and 90s exploring orientations
and identities, making space for people to talk about and express
bisexualities and transgender identities, as well as articulating
differences and connections between women who were different
races, classes, ages, abilities, cultures, religions, regions. We
debated theories about essentialism and constructionism and resisted attributing everything gender-wise to inherent biological/
natural characteristics. We were wary of social influences and
social pressures around gender expectations, and yes, this was
the beginning of some understandings and analysis of the gender
binary (male/female only, nothing in between) and its limits. Yet,
because of the emergency of the AIDS crisis and other global
neo-colonial dynamics rooted in world economics and politics,
we were compelled to work together in many mixed-gender ways.
Putting the B in LGBTQ
By the time the 90s opened and we'd released Bi Any Other Name,
we were working to form a national bisexual network out of the
local bisexual groups around the country. We toggled between
identity-specific groups (like bisexuals or women) and forming
larger coalitions of diverse identities addressing common issues.
We loved the National Gay and Lesbian Task Force's annual Creating
Change conference because it moved around the country
and involved thousands of queers sharing ideas and flirtations. As
bisexual activist women, we experienced the painful gap between
lesbians and bi women (who often sniped behind the scenes and
didn't resolve conflicts so well). We wanted to bridge that gap, to
find solutions and connections via feminist practice. Although
there were also strong lesbian political leaders, no one (women
or men) in that national queer group was doing any same-sex/
same-gender organizing at those events. We bi women proposed
a women's dialogue and persuaded some of the bi and gay men
to conduct a men's dialogue. These dialogues occurred for several
years in the early 90s at the annual gatherings.
Becoming Aware of Trans Presence
One year in the early 90s, the focus of the dialogues shifted dramatically.
We were asked to be inclusive of trans women in the
women's dialogue. A lot of discussion went on, and by the next
year, we bi women organizers found politically active trans men
and women ahead of time to plan the dialogues. We expanded
into three-way dialogues of gay, bi and trans (not that any of these
are exclusive categories, and yes, they often overlap). After a few
years the dialogues stopped and other themes took their place,
including more explicit programming on trans and bi issues.
Embracing Intersectionalities
In the 90s, the mainstream LGBT movement queerified and
expanded to include intersectionalities more explicitly. We
learned that when we grapple with differences in race, culture,
socioeconomic status, age, or other categories, gender and sexuality
still matter, but they matter within the context of their
intersections with these other dimensions of identity. The old
categories of us/them and self/other were no longer as distinct
or important. What women of color and others in social justice
movements have taught me most is the importance of creating
and working in coalitions that work, educate, motivate. This is
why we formed the first board of directors of BiNet USA with
people of color and women in leadership, and focused more on grassroots autonomy and coalitions, than on developing a
separate base for bisexuality as an identity group.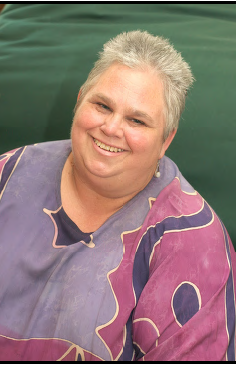 Before and After Obama – shifting priorities, broken spirits/
hearts
The advent of the 21st century included the damping down of
the AIDS crisis and medical resistance, the militarization of 9/11
and subsequent globalization (of the queer movement, of capital
fluidities). Perhaps, in reaction, the LGBTQ movement became
more conservative—fighting for inclusion in the military and
marriage equality, and letting go of other agendas of redefining
families, dismantling gender stereotypes and defending women's
rights—all of which proved harder to accomplish. Many LGBTQ
people fought to get the economic securities of military service
and marriage rights. Some of us didn't get married or enlist and
built our families and lives in other ways.
The eight-year Obama administration allowed many in the
united LGBTQ movement to organize for liberation across our
intersectional identities. Now, post-Obama, when our dialogues
relate to women-only space behavior, the hypocrisy and harm of
trans exclusionary radical feminism has arisen and the need to
expand our dialogue is again paramount. My spirit is firmly with
trans women as women, included in women-only space. At the
same time, the older women labeled as TERFs are some of the
elders who raised me in the women's movement. I don't want to
silence their voices. We need to hear all voices and to dialogue on
the responses while not giving the exclusionary impulses power to define who women are. Trans women are fully women and
deserve the full extent of women's and human rights. And we
must work this out. For all of us.
Women-Only Elderly, Sisters Even More
Embarking on my 70s, I treasure the women I live near here
in this retirement community, Friends House, who are in their
80s and 90s. It's still a treat to go to this community's monthly
Women's Breakfast. I continue to love women-only space
and want to keep creating it in my life. I am sad that a lot of
my women students say they have no curiosity or interest in
women-only space, and regard the lesbian separatism of the 70s
and 80s as weird and odd, not something they could benefit
from or enjoy.
However, I have a new insight about women-only space I want
to share from my experience living here in a majority-women
population. Women-only space doesn't necessarily mean feminist.
It can merely mean separate-from-men. When I speak
with the women here, depending upon their experience, they
may hold very feminist views and have had experience organizing
with the National Organization for Women or campaigning
for the passage of the Equal Rights Amendment. However,
when I ask them to caucus and strategize on feminist analysis
about what is going on here in the administration and in our
governance, our decision-making, as a community and our own
dynamics with the men in leadership here, I experience a strong
resistance and reluctance to apply that feminist analysis to our
current situation. So I am left questioning my own commitment
to women-only space and wondering if some of my nostalgia
or attachment for it was more related to just wanting to "avoid
men" (as my mother accused me of, way back when). It's not
that I truly want to avoid men, and/but, I am weary of all the
dynamics we must negotiate in mixed-gender spaces. So maybe
women-only space can hold us back as well. We people who
identify as feminists and who treasure women-only space must
remember that it is most useful as a touchstone, as a home-base
and NOT as a place to retreat into away from the common,
earthly, human dilemmas that face us all, which we must all
solve together.
Loraine Hutchins co-edited Bi Any Other Name: Bisexual People
Speak Out and co-founded BiNet USA, serving on its first board
of directors. She teaches inter-disciplinary sexuality studies at a
community college.