By Iliana Grace
He says,
"You seem very nice,
But you don't have that spice,
That extra little jive
That makes others feel more alive"
He says,
"Stop trying to be funny,
Please keep your voice down, honey,
You have a nice face,
Just take up less space"
He says,
"Your chest is too flat,
You eat too much fat,
Why are you always crying?
With all your dramatic sighing"
He says,
"You're pretty, not smart,
You have a good heart,
You aren't meant for men's work,
Pull your ass out and twerk"
He says,
"Keep it cool,
Stay collected, You're a fool,
Go to bed"
But she doesn't.
She says,
"You can't keep me down,
You don't have that power,
You keep on your rants every day, every hour,
But you're wrong,
I am marvelous, stunning, magnificent, brilliant,
My brain is just right, and so are my tits,
The authority to say so is mine and mine alone,
For I am a woman
And I don't need you."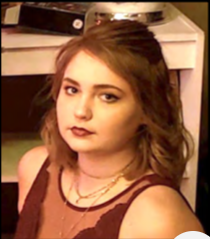 Iliana Grace was born in
Abilene, Texas, and took an
interest in writing when she
was about eight. She never
had a shocking realization,
so much as a gradual discovery about her sexuality,
in the form of admiring
women on the screen and
kissing some of her female
friends in her youth.