By Kristen G.
Just like Ryan Seacrest said on the radio this morning, never have
I spent so much time at home. Homebody is definitely not a
word I can use to describe myself. Since I got my first apartment
20 years ago during college, hand-me-down furniture has been
a cheap way to fill space within the walls as I live outside them.
What's the point if I am never there? That being said, COVID-19
is likely challenging all of us, even the homebodies of the world.
Suddenly, this extroverted non-homebody is finding comfort
and curiosity in the birds and wildlife outside her window. The
song of the Cardinal and the delightful Massachusetts State
Bird, the black-capped chickadee keep me company during this
bizarre time of lockdown. The gray coo of the Mourning Dove
is soothing and so utterly relevant.
When this started a little over six weeks ago, I took on all the
Zoom calls I could, stockpiling connection like it was toilet
paper. Zoom call after Zoom call, I tried to hold onto some
semblance of my seemingly dying social life. And then I opened
it to more! LGBT Dance lessons in Jamaica Plain where I'd typically have to drive an hour during rush hour, struggle to find
parking and then risk getting a parking ticket for an expired
meter? Heck yeah!
However, I quickly realized that there is something about trying
to connect over a screen that is so exhausting; not sure what.
Is it the odd feeling that I'm hosting a group of people in my
living room without offering them tea? Or maybe the fear that
I've been found out when I realize I wore that same sweater
for the past three calls. Perhaps it's staring at my own face for
hours on end for the first time ever (awkward). Or maybe only
looking at people's faces in tiny boxes, all the while trying to
dodge the discussion of COVID-19 because it's all everyone
ever talks about, because man, this thing is huge and we need
to talk about it. But doesn't all that talking of the looming virus
keep you up at night?
I was listening to a Zoom call yesterday—surprised? It was a
webinar about how to effectively work remotely with Zoom,
Slack, and Microsoft Teams. A Zoom call about Zoom, ha! I
dialed in really to just learn about Slack, because aren't we all
Zoom experts by now? Fact: the number of Zoom accounts
have increased 2,000% due to COVID-19. Zoom fatigue is
real. You don't say?
The funny thing about these Zoom calls is that we can hang out
with whomever we want, whenever we want, regardless of where
we might be in this great big world. In these unique times, we
wipe away all the extraneous material for a typical get-together:
the actual location and event, what we are doing and where we
are doing it. No hanging out at the bar now! There left in front of
us are those we have in our life. Suddenly, we have a lot of choice
of whom we might want to include in our day to day. Who is it that we go to for comfort? Who is it that really matters to you?
As much as I want to hear from those college friends I haven't
talked to in forever, or that really nice outgoing lesbian couple
from the meetup, I have had to pare back to only those Zoom
calls that really give back to me. Not to single out Zoom here,
but let's just say it's like calling every soda Coke – Skype,
Google Hangouts, whatever your flavor. All these Zoom calls
are messing with our heads, too; nothing can replace "IRL"
even if we tried. So how does one evade isolation in the age of
COVID-19 when you live alone and are single? Nope, not by
quickly finding that perfect fling for this new extended version
of cuffing season.* Luckily, God prepared me for this day with
a six-month training beforehand. Or maybe just my therapist
did—either way, I'll take it.
Let's rewind to September 2019. I just had a large renovation
finished at my condo after recently moving back in post-breakup
with my ex. During those few years prior with my ex, I had my
own sort of personal renovation. Not only was I coming into
my new outward lesbian identity as a bisexual who appeared
straight before, but I was also finally facing the harsh reality
that my family has lacked in providing that critical emotional
support I've needed to feel safe and loved in my life. The two
themes are likely tied—doesn't it help to feel safe to come out?
In addition, through observing and better understanding my ex's
abuse of alcohol to cope with gender issues (she transitioned to
be a woman while we were together), I came out of denial about
my father's own alcoholism. All these years, I just thought my
parents were party animals and my father had a high tolerance.
Not quite! There was a lot of learning on how to set boundaries
with family while I sorted it all out.
So, like I said, I'm single and back at my condo, and I felt like
a very different person than I was when I started dating my ex
back in 2015. Now I hang out with mostly lesbians, and all of
those friends do not live near me. It felt like I was just moving
to this sleepy suburban town all over again. I desperately needed
to find all those hidden lesbians—they have to be somewhere
around here!? I joked with my therapist that I was going to
hang out on the street with a sign reading "ISO lesbian friends".
Wanting some local hangouts, I reentered the local straight social
groups that I was already familiar with and worked my "out"
muscle amidst old and new acquaintances. Sure, there were a
lot of questions about my new public identity. I looked at it as
a way for me to bridge the straight/LGBT gap still prevalent in
my age group. With the exception of a couple dudes, all went
better than I expected.
*usually considered fall or winter when people pair up for
comfort before the holidays
I can tell my therapist is proud about helping me be more
comfortable with uncovering my authentic self so that I can
better explore my sexual identity. I know it's her job, but
I'm probably a tough nut to crack, and I am ever so grateful
for having her. Sometimes I feel like she is the mother cat
holding onto my little kitten neck with her mouth, dragging
me out of all the wrong places I am heading for. A big part
of that is also navigating me into the right places, and by
that, I mean healthy relationships. She kept reminding me
to pick up the phone and call a friend when I felt alone, not
just text them. She emphasized spending time with people
one-to-one and it's really helped. As an extrovert, I love
feeling the energy when a group of people gather. However, I
now realize deep connections only come when you are open
and vulnerable with each other, and that is so much easier
to do when you are not in a group setting (at least it is for
me!). Sure, several years of therapy have also helped me to
be more open and in touch with my feelings. We tend to be
more guarded in my family, and I still have some work to
do. As I grow, I also learn to pick people who are better for
me and my emotional needs, not just my interests.
As I look back on those six months leading up to the
COVID-19 outbreak when I could get settled into my place
after moving back in after a few years and ease my feelings
of isolation, I know I have angels (and my therapist) looking
out for me. I rely on those close friendships to get through
this time more than anything else, and I know my friends
also rely on me. Virtual shoulders to lean on. I feel soothed
by their voice, virtual presence and whenever possible, their
physical presence even if six feet away.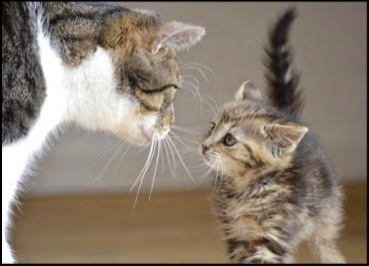 Kristen G. lives in the Boston area and is looking forward to
soaking up the sun with lots of reading, kayaking, gardening,
bicycling, and socially-distanced picnics this summer.